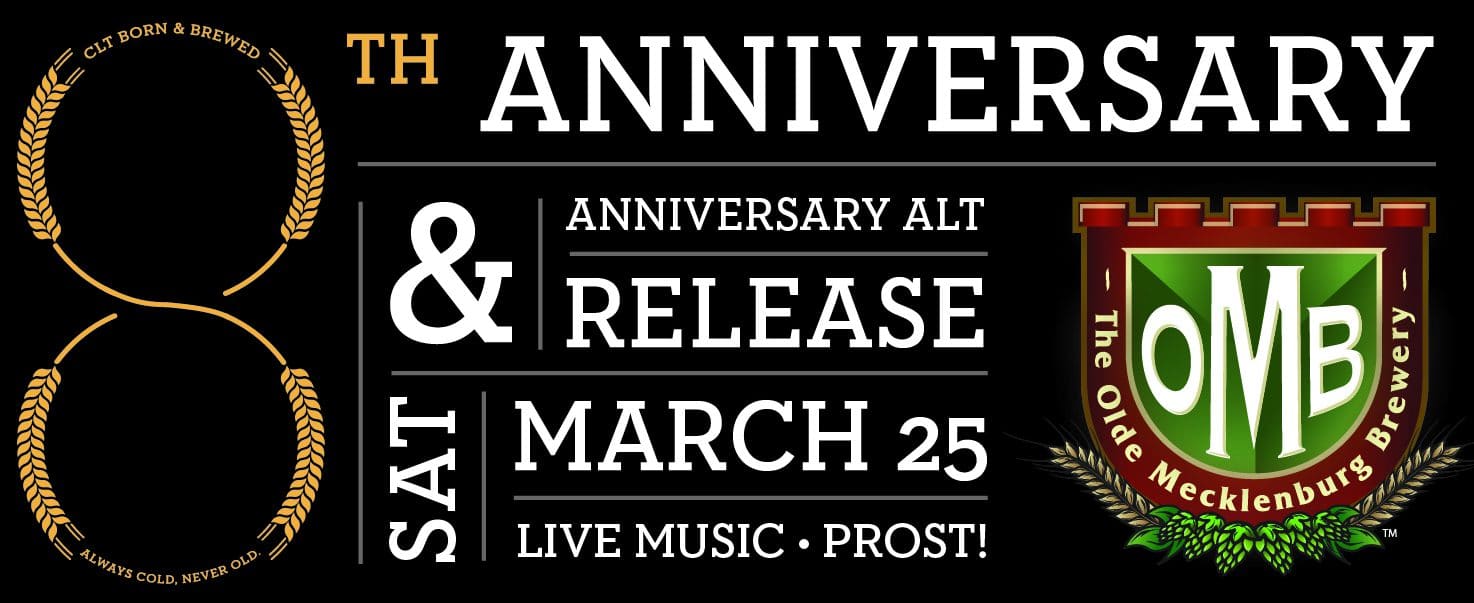 8 Year Anniversary Party & Anniversary Alt Release
OMB turns 8 on March 25th — We are so proud to be CHARLOTTE BORN & BREWED!
Join us for fresh brews and the release of our Anniversary Alt the last Saturday of March. "Anni Alt" releases every year on our anniversary. It's like an amped up Copper: rich in flavor and more complex. It has quite the cult following.
We will also have lots of live music and the return of Chuck Johnson & Charlyhorse (SXSW regulars) as our headliner from 7-10p.
More details on Facebook: https://www.facebook.com/events/1738994553078207/
Location:
The Olde Mecklenburg Brewery
03/25/2017 11:00 am
03/25/2017 11:00 pm
America/New_York
8 Year Anniversary Party & Anniversary Alt Release
OMB turns 8 on March 25th — We are so proud to be CHARLOTTE BORN & BREWED! Join us for fresh brews and the release of our Anniversary Alt the last Saturday of March. "Anni Alt" releases every year on our anniversary. It's like an amped up Copper: rich in flavor and more complex. It […]
The Olde Mecklenburg Brewery
Olde Mecklenburg Brewery
events@oldemeckbrew.com