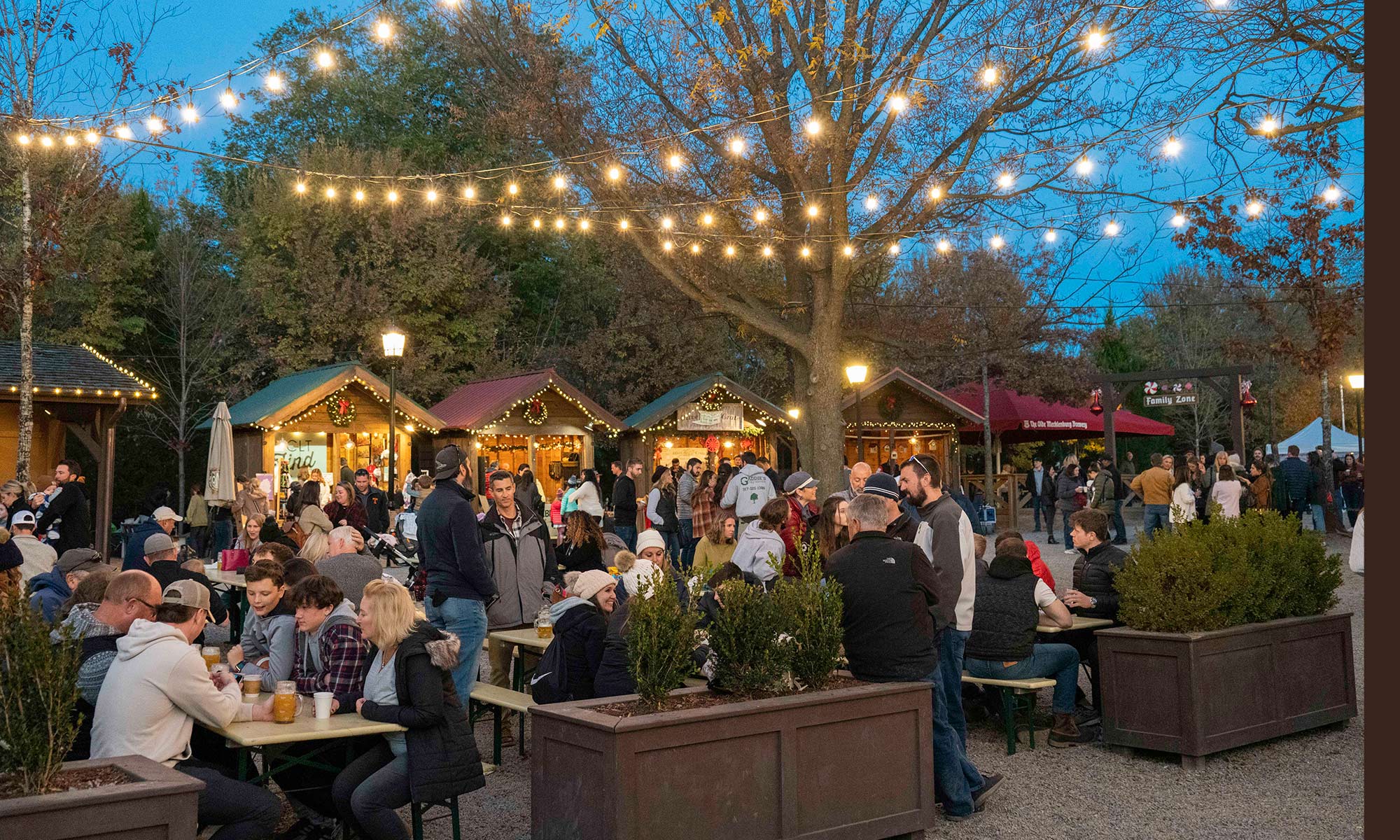 🎄
Christmas Market
Weekend 1: Nov. 25th – Nov. 27th *
Weekend 2: Dec. 2nd – Dec. 4th
Weekend 3: Dec. 9th – Dec. 11th
Weekend 4: Dec. 16th – Dec. 18th *
OMB's Weihnachtsmarkt (Christmas Market) is a truly unique experience unlike any other in the Charlotte area. We transform our Biergarten into a German-style Christmas Village with traditional huts for shopping, holiday music, tons of lights, Gluhwein (our spiced wine pronounced "Gloo-vine,") hot cocoa, festive food, warm fire pits, and of course, there will be plenty of beer, including seasonal favorites Yule Bock and Dunkel!
We'll have 40+ vendors each weekend, providing some great shopping opportunities.
**Santa will make an appearance on Nov. 26th and Dec. 17th 2 pm – 5 pm for photos.
–
SUNDAY BRUNCH
Served every Sunday from 10am – 3pm (except on event weekends)
Our talented chefs and kitchen staff prepare a new & delicious brunch each week. Menus are published on social media (Instagram & Facebook) weekly.
PRIVATE EVENTS CONTACT INFO
For any questions, please email or call our private events sales representative here:
(704) 525-5644  (ext. 119)
—
PLEASE FILL OUT THE FORMS BELOW
CHRISTMAS MARKET VENDOR INFO
OFFSITE EVENTS
HAVE OMB AT YOUR EVENT
our offsite events package includes

:
– OMB'S BEER TRAILER OR AN OMB TENT
– 3 KEGS
– 2 BARTENDERS
– OUR POURING EQUIPMENT
FOR MORE INFORMATION CONTACT:
Brooke Harty, OMB Events Manager
PROST!
HOURS:
MONDAY:   11aM – 10PM
TUESDAY:   11aM – 10PM
WEDNESDAY:   11aM – 10PM
THURSDAY:   11aM – 10PM
FRIDAY:   11aM – 11PM
SATURDAY:   11aM – 11PM
SUNDAY:   10aM – 10PM